Most people consider migraine to be a terrible headache that lasts a couple of hours and then the person recovers and feels better. But, that's far from the reality of what it's like living with migraine disease. Migraine is actually a neurological condition that along with intense head pain causes the brain to have an inappropriate response to stimuli also called triggers. Stimuli include lights, sounds, scents, hormones, weather, sleep disturbances, stress, dehydration, chemicals in foods and in the environment and so much more. These factors are easily ignored by those without migraine, but for those with migraine, it can feel like an assault to our senses and create debilitating symptoms. Migraine brains love consistency, so basically any change can trigger an attack in a hyper-responsive migraine brain. Stay with me as I take you through a bit more about vestibular migraine and then share with you the detailed plan I follow for vestibular migraine recovery.
** This is not medical advice or a substitute for medical advice. The purpose of this article is to share information and my personal experience. Consult your doctor before making any changes to your own treatment plan.
What is Vestibular Migraine?
Vestibular migraine (VM) is a variant and less common form of migraine that adds inappropriate processing of movement to the list of triggers above. Some experience head pain but others with vestibular migraine experience no pain at all. Instead, our movement sensitivity causes vestibular symptoms such as disorientation, visual disturbances, nausea, loss of balance, vertigo and vomiting.
Sensitivity to movement in vestibular migraine includes visual movement like seeing trees swaying, water rippling, cars passing by, busy crowded rooms and movement seen on screens like tablets and phones. It also includes sensitivity to physical movement like walking, riding a bike or riding in a vehicle. Many with VM are so sensitive to movement that even the movement of our own bodies such as shifting your eye gaze to scan a room, bending down to pick something up off the floor or turning your head can cause dizziness. So both movement we see and movement we feel can create symptoms.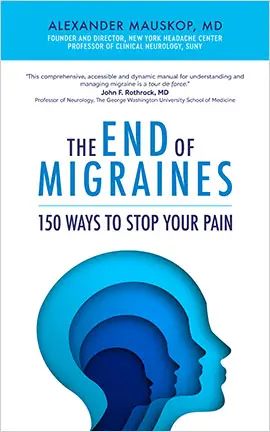 #AD
Early Hints of Vestibular Migraine
As stated earlier, when it comes to this variant form of migraine, dizziness and balance symptoms can occur with or without head pain. Because often there is no headache, many people with vestibular migraine have difficulty believing their diagnosis is migraine. However, many with VM have a history of motion sensitivity such as car sickness since childhood which is an early hint about our movement sensitive brains. That was definitely true for me. I had terrible car sickness as a child and it's lasted into adulthood.
Looking back, my brain has always hinted its sensitivity to movement. In my 20's I also had a visual vertigo attack, although I didn't know it was called that. My guy and I were scrolling through websites looking to purchase a new house and a few minutes into it I experienced my first vertigo attack that lasted a few hours. When my doctor was reviewing my history he almost giggled when I told him as if I just made his diagnosis really easy. I had no history of head pain, but I do have a history of sensitivity to movement and so do many others with VM.
Textbooks often define VM attacks as occurring for hours to days and then resolving. That description has not been my experience. When my dizziness hit, it was like a switch flipped. I was dizzy 24 hours a day 7 days a week for months with no break until I received proper treatment.  I've helped moderate the Facebook group Migraine Strong, for more than three years and have talked with countless people diagnosed with VM over that time. Nearly all of them experienced the same relentless, never-ending dizziness that lasted weeks, months and for some even years before they had any sense of vestibular migraine recovery.
There is good news! Are you ready for it? You CAN recover from relentless dizziness with an effective vestibular migraine treatment plan. Once effective treatment is in place, dizziness begins to fade. Then disease looks more like how it's outlined in books with dizziness occurring only alongside attacks (with or without pain) that last hours to a few days. There really is so much hope for control over symptoms.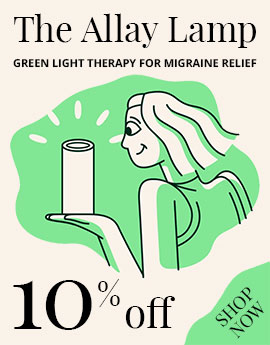 #AD
What are the Common Symptoms of Vestibular Migraine?
People with vestibular migraine may have any combination of the following list of common symptoms. They may or may not have headache pain as a symptom:
Anxiety
Ataxia (balance problems and unsteadiness like walking on a boat or floor of marshmallows)
Blurry vision, bright or blacked out areas of vision
Brain Fog
Difficulty turning or tipping head
Difficulty visually tracking objects
Dizziness
Depersonalization or Derealization also called Alice in Wonderland syndrome (which makes it hard to determine where you are in space)
Extreme sensitivity to movement
Imbalance
Lightheadedness or disorientation
Motion Sickness
Nausea and vomiting
Noise sensitivity
Fluctuating ear pressure or ear fullness changes (with or without hearing loss in your ears)
Rocking, dropping, tilting and floating sensations
Sensitivity to light
Sensitivity to sound
Sensitivity to scents and fragrance
Tinnitus (ringing in the ears)
Vertigo (spinning or whirling sensation) or a sense of movement when you're not moving at all.
I experienced every symptom above. Many of you know that I was housebound for many months, too dizzy to leave the house. I fought my way out of those daily symptoms and now I work full time and live a full, active life. I get so many questions about what I did to get better that I thought I'd write out my vestibular migraine recovery plan for anyone who's interested.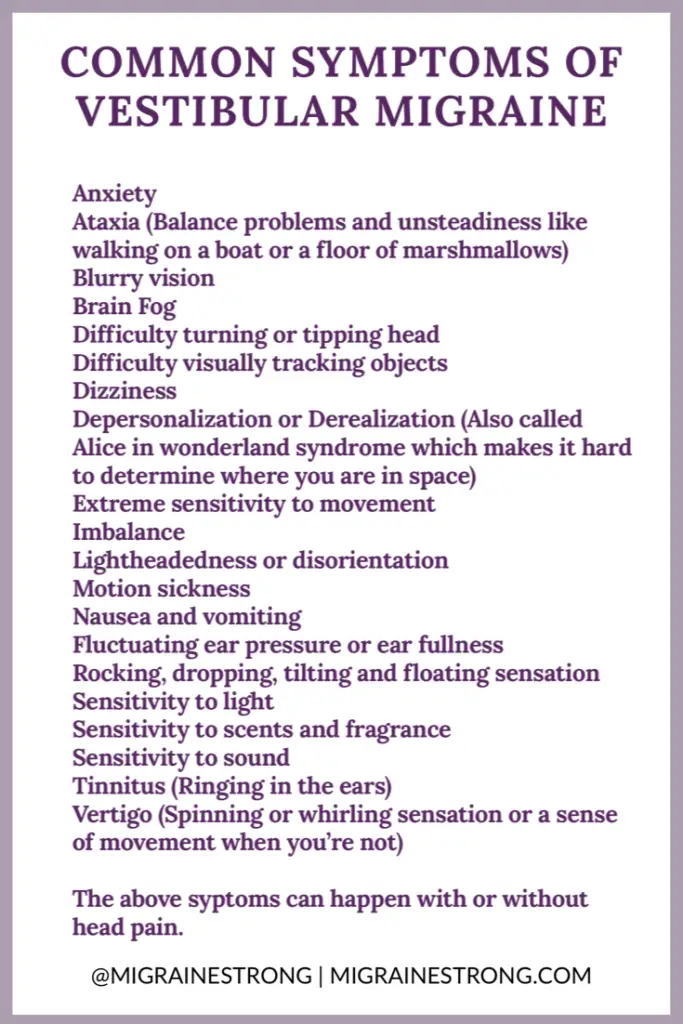 My Vestibular Migraine Recovery Goal
The main goal of my treatment plan is to calm down my hyper-responsive, over sensitive and dizzy migraine brain so I can live a normal, active life without having to constantly manage and think about triggers. I firmly believe if you are new to VM your goal in life should be to calm your brain down. I accomplished that through a three-part migraine recovery treatment plan that includes (1) preventive, (2) abortive and (3) rescue strategies. There are MANY pieces to each part. You will see some overlap as some fit into more than one category.
1. My Preventive Plan
Preventive strategies help to fend-off attacks before they start. I use a variety of preventives including diet, supplements and medication. I'm a huge fan of natural treatments so you will see many listed in my plan, but I'm not anti-medication. I need medications as well to help keep my symptoms under control.
I completely understand how frightening it can be to start a preventive medication. No one wants to have to take medication every day and honestly, I didn't either. But, I needed it to get better. And remember that hyper-responsive brain I mentioned? Those with migraine are often very sensitive to medication and experience many of the possible side effects. So I understand the thought of starting one can be hard. If you've tried natural treatments and are still suffering, I encourage you to try a preventive medication in spite of your fear. Many experience no side effects at all while finding something that helps them end their daily symptoms and get their life back.
The Details of My Migraine Recovery Plan for Prevention
Nortriptyline 20mg – I started at 10mg and stayed there for two weeks before bumping to 20mg. I felt NO side effects at 10mg, but the bump from 10-20mg was tough. I had dry mouth and extreme fatigue. My doctor and I decided to stay put there until I completely adjusted to the dose. I'm so happy I waited because after four weeks at 20 mg it started to work! My dizziness began to fade and side effects fell away. I take it at 7 p.m. instead of bedtime to feel less groggy in the morning. Full recovery was very slow, but eventually my daily dizziness was gone.
The Heal Your Headache Diet – There are other migraine diet options to choose from. The Heal Your Headache diet is the one I chose and it helps me. I'm now four years into it so I have added back many foods, but I still follow a personalized version of it today.
Movement – Moving your body is so hard when you're dizzy, but moving is what helped my brain learn to compensate. I started with short walks and slowly progressed toward long walks. I also swim & do balance strengthening exercise and I strongly encourage you to plan to move everyday. Just be sure you return to baseline within a few minutes of moving. If it takes longer than a few minutes, you're pushing too hard and doing too much. Be slow and gentle in your recovery.
Hydration – Hydrate, hydrate, hydrate! Your brain needs to be properly hydrated to recover. I am ALWAYS working on this. Why is drinking a daily adequate amount of water so hard?
Regulate Sleep – This is such an underrated vestibular migraine treatment strategy. I make my best effort to go to bed and wake up at the same time every day. Even on the weekends.
Engage in intentional calm down activities – This one sounds silly, but it's a must. Remember your goal in life is to calm down your hypersensitive brain. So engage in activities that help you feel calm…on purpose! I like spending time in nature, deep breathing exercises, painting, listening to music, yoga and mantras! Avoid getting angry or rushing around…master calmness!
Supplements – Every supplement I take is for a very specific reason to help minimize and manage symptoms. I've discussed every supplement I take with my doctor before I take it and you should too.
Magnesium Glycinate– Is very calming and helps calm down hyper-responsive migraine brains. It also calms the excited pain pathway in the brain. I take Pure Encapsulations brand. In the beginning I took 5 capsules a day, but i've been able to lower my dose to 3x a day. Johns Hopkins recommends 800mg of magnesium per day for those with migraine so that gives you lots of room to find the dosage that works best for you.
Magnesium Threonate– For me, this helps eliminate brain fog and it relieved most of my allodynia. I take Pure Encapsulations brand 1-2 capsules per day.
Lysine– I work as an Early Intervention Specialist so I walk into preschools daily. Because I still experience ear symptoms and don't want to aggravate them, I do my best to avoid colds and the flu. I use lysine as an anti-viral. I use Pure Encapsulations brand and take one capsule AM and PM per day.
Ester C– I take vitamin C to help keep my immune system strong and to help prevent viral infections as well. I use Pure Encapsulations brand and take one capsule per day. Their Ester C is currently out of stock due to covid-19. Here's a substitute i'm using until it returns.
Ginger– This helps reduce inflammation & eliminate pain. There is a tiny study showing it's effectiveness as an abortive as well. I also have a lot of success with turmeric which also helps eliminate pain. I take one Ginger or Turmeric capsule per day.
Lemon BioFlavonoids– This is such a wonderful supplement that helps turn down the volume of my tinnitus. I take one tablet per day to help reduce tinnitus.  If you try it, it MUST be this brand. I've only been able to find it online.
B Complex Plus– Is energizing so be sure to take it in the morning. I take it to ward off fatigue that comes not only with VM, but also with taking nortriptyline. I use Pure Encapsulations brand and take one capsule per day.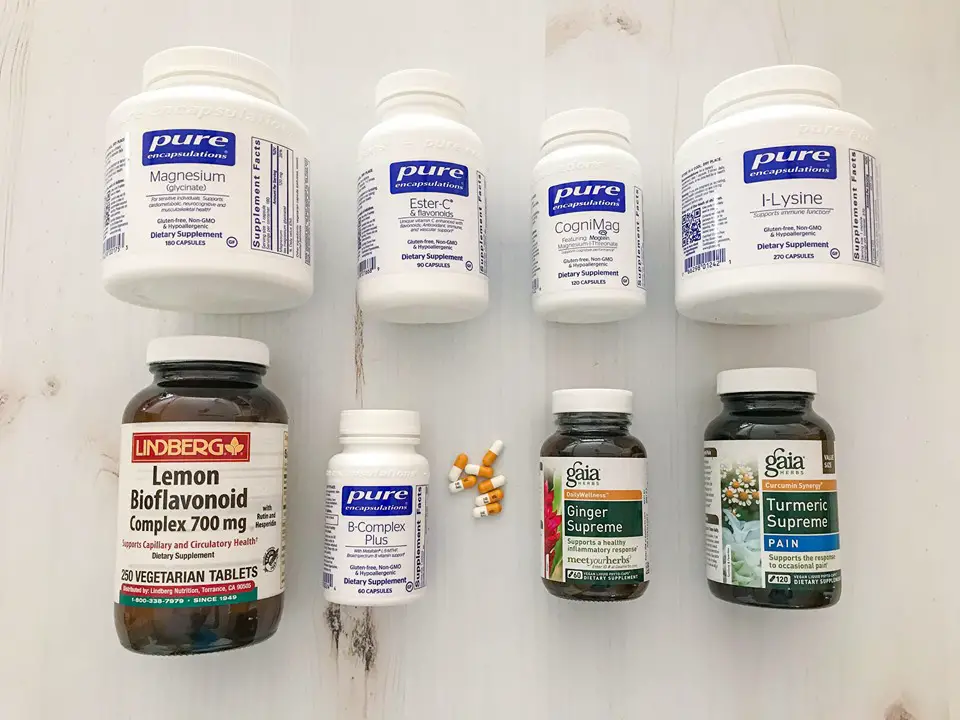 2.
The Details of My Migraine Recovery Plan for Acute Relief
My biggest advice here is to keep your strategies in a place you can easily grab and use. When we are feeling our worst it's easy to feel helpless and brain fog can make us forget what we should be reaching for. I keep my abortive strategies in one little bag so I can see what my choices are. The other thing that works for me is hitting it hard from the beginning. I tend to start with my more natural treatments and work up to my big guns, but aborting an attack is most effective when you reach for the hard hitters first.
Abortive strategies eliminate symptoms and attacks after they've begun. The following treatments reliably work for me to abort attacks:
Ginger – A natural pain reliever. Sometimes, if I take it at the very first sign of an attack, ginger is all I need to keep it from escalating. I take one capsule every day as a preventative and another at the first sign of an attack.
Magnesium – A natural pain reliever magnesium helps to calm down the excited pain pathway in the brain. I take extra magnesium during attacks to calm down cranky neurons.
Naproxen – This is the prescription medication I reach for most often. Just one 500mg tablet is usually enough to kick out painful attacks. You can also purchase lower dose naproxen as Aleve over the counter.
Reglan – This prescription anti-nausea medication also helps to abort my attacks and relieve the nausea and vomiting that comes with them.
Timolol – Just one drop in each eye can help relieve intense head pressure that sometimes comes along with my attacks.
Zolmitriptan – When I just can't keep oral medication down, this nasal spray is the medication I reach for to end and abort attacks.
Life Flo Magnesium Chloride Flakes – If you are still dizzy, I cannot stress trying these magnesium flakes hard enough! I bought a bubbly foot spa from Amazon and threw a handful of these flakes into the warm water and soaked my feet for about an hour before bed every evening. This practice always helped to kick out lingering dizziness and it's so calming.  I no longer have to soak my feet every night. But I do still use these flakes during dizzy attacks to help abort them.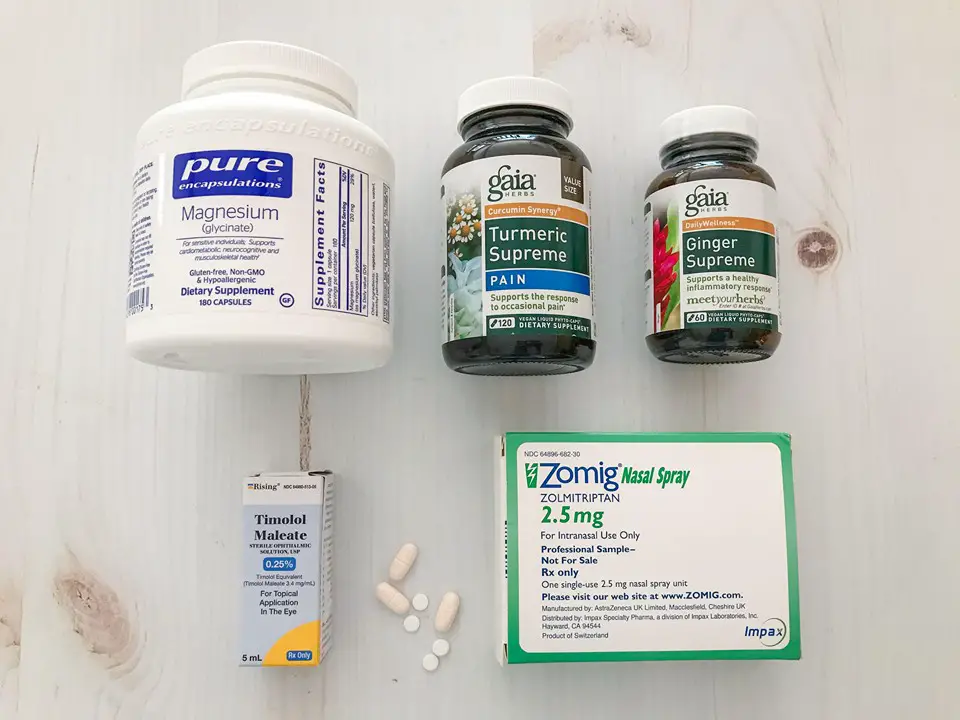 3.
The Details of My Rescue plan
In Migraine Strong we define rescue medications as any treatment that will not necessarily help prevent or abort an attack, but will make you more comfortable as you move through one. Migraine messes with our bodies and our brains so badly. It can cause a high level of anxiety along with the physical pain and dizziness. Learning comfort measures to use during attacks is crucial. Use whatever it takes to help you cope while you're waiting for your treatments to work. Here are the things I reach for most often.
Valium – I've seen many warnings in Facebook support groups against using benzos. The theory is because it's a vestibular suppressant your brain won't learn to compensate. "Dizzy doctor," Dr. Timothy Hain, states he hasn't had that experience in his practice. Remember your goal in life is to calm down your dizzy brain. For me, Valium gave it a kick start. A very tiny dose worked. I cut a 2 mg pill into quarters and in the beginning, while I was waiting for my preventative medication to work I took about 2-3 ¼ pills a day for a couple of months. Yet, my brain still learned to compensate. Once I was no longer dizzy, I stopped taking them daily. Now I use Valium solely as a rescue drug to kick out dizzy attacks just a few times a year. This low dose played an important role in my vestibular migraine recovery.
Huggaroo Neck Wrap – If you get tight shoulders and pain in your neck the Huggaroo weighted neck wrap is a must have. It's weighted to help push your shoulders down so you can relax and the heat feels amazing. I always reach for this one!
Ice – During attacks I need heat on my neck and shoulders, but ice on my head and face. I experience allodynia (painful spots) along with nausea. Ice rollers and wraps like Huggaroo's cooling face mask save me! Are you getting an image of how cute I look with my head and neck all under wraps during attacks? Ha!
Essential oil – I'm obsessed with essential oil roller balls. This one made for Migraine from Forces of Nature is my favorite (Get 20% off with code: NATUREMS19). I also love Migrasoothe and Migraine stick and use them on my temples and the back of my neck.
Topical Pain Relief – Tiger Balm, Green Goo Pain Relief and Bio Freeze are awesome topical pain relievers as well. I keep J.R. Watkins Pain Relieving Liniment Spray on my desk at work.
CBD – I've been using Lord Jones CBD lotion regularly for many months and love the calming and pain relief it provides. Last month I decided to purchase their Royal Oil. It can be used both orally and topically. I prefer to mix it with my favorite moisturizer and use it topically.
Peppermint or Ginger tea – Lately I've been getting SO much nausea with attacks. Keeping ginger and peppermint tea on hand helps ease my way through it.
Quease Ease – Also for nausea, this lip balm by Erbaviva is made for pregnant women, but I love it and use it often during attacks. I also like QueaseEASE aromatherapy by Soothing Scents. I wrote a blog about managing nausea as well so check it out if you'd like to learn more tips.
Migraine Glasses – I use Theraspecs outdoor glasses and Migraine Shields glasses to turn down the brightness and soothe light sensitivity.
Massage rollers – Remember that allodynia I mentioned earlier? I am obsessed with massage rollers to help soothe the painful spots and to keep muscles from tightening up.
Earplugs – My favorite are Flare Audio Isolates because they're comfortable and effective at protecting my ears when they're noise sensitive. I use the mini size.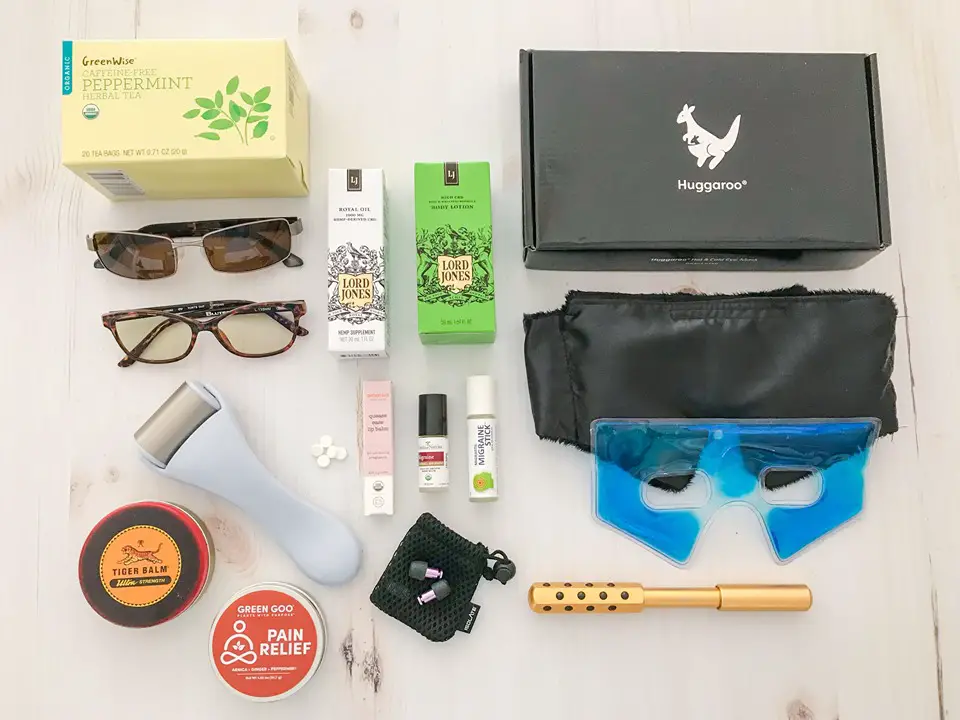 Please understand that this is not medical advice or my opinion on what you should be doing or taking to treat your vestibular migraine. Your vestibular migraine recovery plan may look very different from mine. Vestibular migraine treatment is not a one size fits all approach. Underlying medical conditions may prevent you from trying some of the treatments I've tried. In addition to that, your doctor may have had success with different treatments he wants you to try. Your doctors 100% know more than I do about what's best for YOU. Listen to their advice and be open to trying their suggestions.
My treatment is also ever-changing. I am constantly tweaking things to get my best symptom control. So understand, this is just what's working for me right now, in this moment. I've changed it many times over the last four years and I'm sure I'll update it many more times over the coming years. My wish is that it fills you with confidence that you're going to get better too. I hope it gives you some new ideas to talk to your doctor about and to help you get control over your own symptoms.
Am I missing a strategy that you can't imagine living without? Drop me a comment and let me know.
** This is not medical advice or a substitute for medical advice. The purpose of this article is to share information and my personal experience. Consult your doctor before making any changes to your own treatment plan.
Cover photo credit Late Flower Photography.