Exercise induced migraines are a struggle for many of us, yet we are all told to exercise to prevent migraine attacks. It's a little confusing right? As someone who has lived with vestibular migraine for over 4 years and had 24/7 dizziness along with feeling like I was walking in a bounce house all day, this was an extremely frustrating part of migraine treatment. How on earth can I move when I feel so terrible? 
My Personal Journey
This was a question I had for a while as I searched for a new exercise plan after I lost my job to migraine. I usually just stayed at home but I knew I needed to do something. Still, I was embarrassed about my instability and how I would look in class. It took me a while to muster the courage, but I went back to my roots and tried a beginning ballet course.
I came to class a little earlier so I could chat with the instructor and explained my disorder in a little more detail. She really watched out for me the whole class and gave me options to modify, while encouraging me the entire time. As my classmates got to know me better and understand my migraine disorder, they would always check on me and give me encouragement.
The class ended up having a huge impact on my healing and the instructor became a really close friend. She now helps me with Miles for Migraine meetups to encourage people to move with migraine! I went from hardly being able to walk down the street, to building up to burpees and planks again.
Exercise is a Migraine Preventative
In a 2011 study, regular exercise was found to be as effective as preventative use of topiramate and regular relaxation exercises. In this study, participants exercised for 40 minutes, 3 times a week. Doctors often recommend regular exercise as a treatment for migraine because it releases endorphins, which we all know make you feel happy and relieve pain. Along with that feeling of refreshment, exercise reduces stress and promotes a more restful sleep at night. This is why we consider exercise to be a part of our treatment pie. 
Exercise Induced Migraines
It's believed that the rise in blood pressure is what tends to trigger symptoms while a migraine patient exercises. Some studies have pointed to an "acute release of neuropeptides". While there appears to be a specific threshold in which a patient is triggered while exercising, there's no clear answer as to what it is. Yet they find about 38% of people with migraine have exercise-induced attacks.

In studies, it was frequently seen that patients experienced the attack during the workout or shortly after, rather than hours later. Sometimes while working out, we will experience a prodrome which can come with:
Yawning 
Excessive thirst
Neck stiffness
Mood changes
Food cravings
Some also may experience aura which can cause zig zags or other weird effects. Personally I experience these visual issues, like blurred vision. However, it appears the most common indication is neck pain.
So if we have a fine balance of needing to exercise for migraine prevention, yet don't want to trigger an attack – what are some good options? 
Cycling
A small study in Sweden showed that indoor cycling performed 3 times a week for 12 weeks was well-tolerated by patients without inducing exercise-related attacks.

I'm personally a big fan of cycling because my feet are clipped in and I'm sitting down, so it's really difficult to feel "off-balance" when you struggle with vestibular migraine. If you'd like to start slow, consider at-home pedals which you can use while sitting down on a chair or a couch.

If you need to boost the intensity, trying indoor cycle classes can be helpful if you manage your own pace without feeling the pressure to keep up with the rest of the class. This is especially great if you take Peloton classes at home. However intense cycling was found to be triggering in one study, so going at your own pace is key.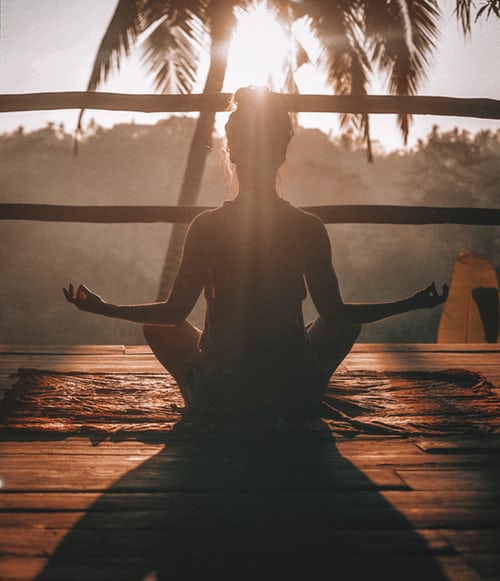 Yoga
Oh my gosh I know y'all are so sick of yoga being suggested for migraine. I personally was one of them. Those sun salutations KILLED my poor vestibular migraine head. I could very rarely make it through a flow yoga class, and especially not one that was heated. 
Thankfully some programs are realizing this is an issue and finding ways to work around it. Yoga with Adriene has a special video just for people with migraine. And if you're finding flow is still too much for you, give restorative yoga a try.
I was very triggered by bending over and often lost my balance at the beginning of my VM treatment, so I worked with my yoga instructor on ways to use props to help support me while I built up my tolerance. 
Despite certain poses being difficult, the mindfulness and breathing parts of yoga can help immensely with migraine attacks. 
Ballet
If you want to re-live your pre-teen days doing tendus at the barre, give an adult ballet class a try. What I love about beginning ballet classes is they involve a cognitive workout as well as a physical workout. Remembering the short combinations was tough as I struggled with some impairment due to my migraine, but my instructor was very patient and gentle. Overall, I got better at remembering them.
In beginning ballet classes, you're not doing many fancy jumps or turns, it's mostly barre work which can help you feel supported. And the music isn't loud and thumping, but often classical melodies that are easy on the head.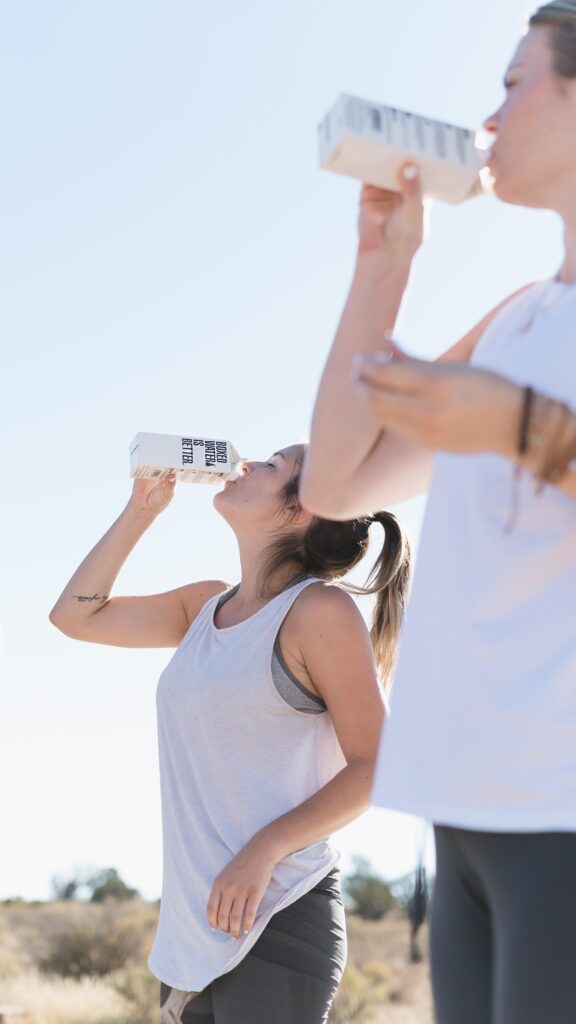 Light Weight Lifting
While a lot of people can be triggered by heavy lifting and HIIT training, a little weight is healthy for us to build and maintain healthy muscles.
One great resource is Emily from Movement with Migraine. Emily shares her tips and tricks for continuing to move while either preventing migraine attacks, or in the midst of battling one. For ideas, check out her instagram page in which she shows different options, like how to use kettlebells to do slow and controlled weighted deadlifts.
Outdoor Walks
I think walking outside is a very underrated migraine tool. We tend to get so caught up in flashy classes and programs, but forget that we can wander around the block. Some of this has to do with weather, and many of us live in hot, humid states. For me, the humidity and heat can be a big trigger, so I'm trying to adapt to going early in the morning or later in the evening after the sun goes down.

Still, and we talk about this often in our Migraine Strong group, there's something very healing about being out in nature. In fact, it's part what inspired green light therapy. So walking outside can combine a little fresh air, "forest bathing", and exercise all into one trip.
Other Options to Avoid Exercise Induced Migraine Attacks
I hope these give you some ideas on gentle exercises you can incorporate in your lifestyle. There are many other tips to help avoid exercise induced migraines like adequate hydration, eating protein before exercise, and setting some time aside for a gentle warm up and cool down. We'll address these in a future post!