Just like other moms with migraine, I'd love nothing more than a neatly wrapped box full of sleep with a bow on top for my upcoming birthday and holidays. However, since it is unlikely that uninterrupted good night sleep is in my future, I will settle for something less abstract. My only requirement is that my presents or those for my kids do not trigger migraine attacks! And if the presents can help to manage my migraine condition, then it's a bonus. If your loved ones happen to be moms with migraine, here is a list of gift ideas that will make their life with chronic illness a little easier and fun.
Gift Ideas For Moms With Migraine
1. Gift Cards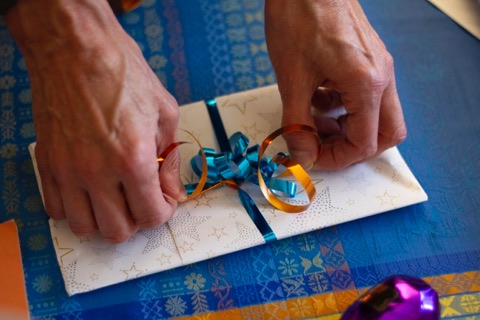 Gift card are always welcome in my book! You can always find moms in Target aimlessly wandering the isles in their yoga pants giving each other that understanding look. Same with Amazon, except we don't even have to put on leggings to shop. And we do not have to deal with overhead fluorescent lighting. These two places are most moms' best friends, so you cannot go wrong getting a gift card to either of those places. To package it, buy one of these awesome mugs, and add some migraine safe white chocolate.
2. Gift certificate for a massage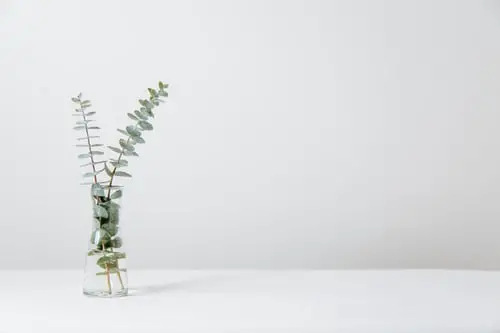 A massage is a great gift because it gets the mom out of the house to a place where all the attention is on her! And it's not really a doctor's appointment. According to Mayo Clinic, massage reduces stress, pain, and muscle tension. It also helps with many medical conditions such as anxiety, headaches, insomnia, etc. Since lack of sleep and stress are a mom's unwanted companions for the long run and also common migraine triggers, a massage would be a very beneficial and appreciated gift for moms with migraine.
3. Roomba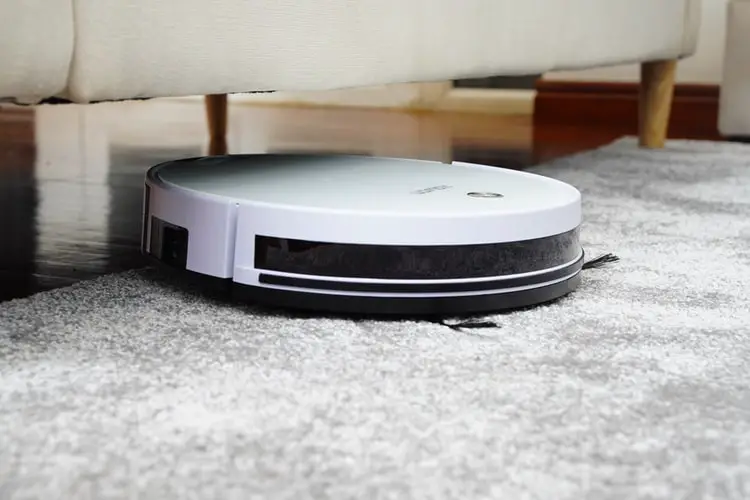 If mom is the one who does the vacuuming in the house, then this Roomba would make an awesome gift! Keeping up with littles in the house is not an easy feat, so this little device will save her time and energy. If vacuuming is the dad's responsibility, then wrap it under the tree for him. Either way, it will keep the house clean with little effort. Another of my personal favorites is a cordless Dyson. You can also check out older models which are cheaper.
4. Huggaroo Neck Wrap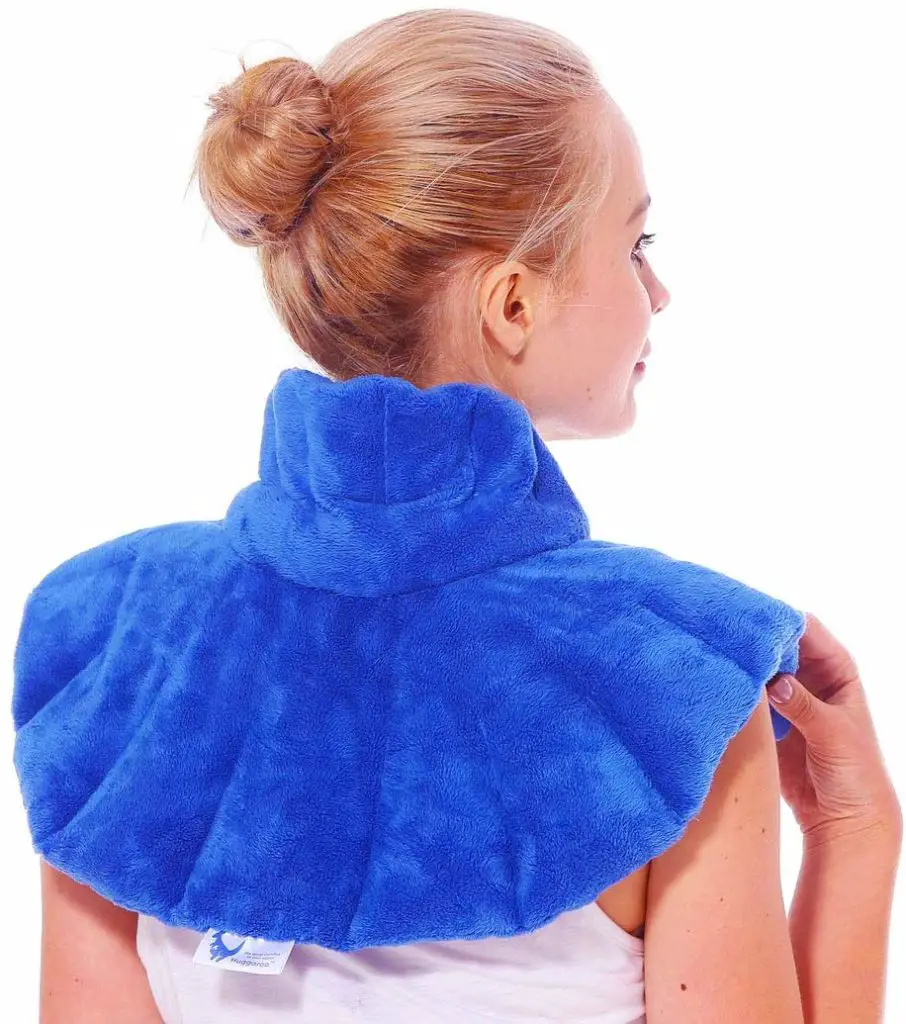 This Microwaveable Neck Wrap can serve as a heating pad or a cold compress during a migraine attack or to relax those stiff neck muscles.
5. Bottle of Wine and PureWine filter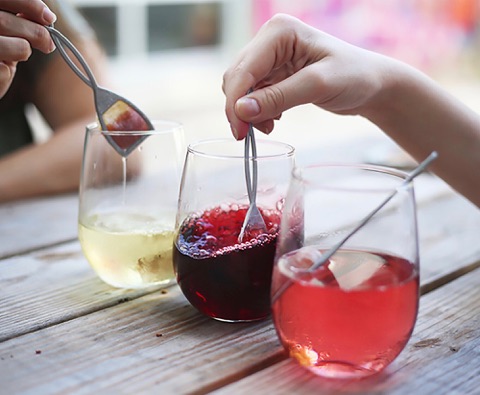 Thanks to the PureWine filters, people with migraine can now drink wine without triggering migraine attacks. You can read this BLOG for more details about how this product works. But essentially, TheWand removes both sulfites and histamines from the wine!
Get your loved one a nice bottle of wine, as well as TheWand or TheWave. You can purchase The Wand and The Wave at this link at 15% off with code: migrainestrong.
6. Something Cozy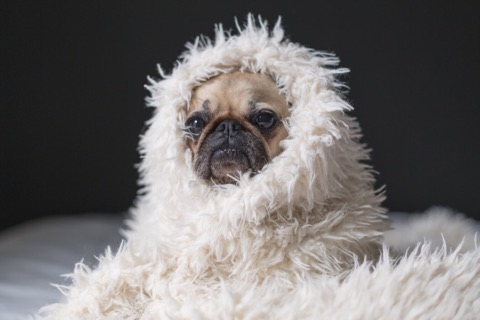 By the end of the day, moms are exhausted from migraine, parenting, parenting with migraine, work, and whatever else we have on our plates. Once the kids go to sleep, it is our time to relax. Gifts that would help make that time more relaxing are always welcome. Cozy socks, leggings (which can be worn anytime, anywhere), and a heated throw are just some gift ideas that moms with migraine would never say no to.
7. Sweaters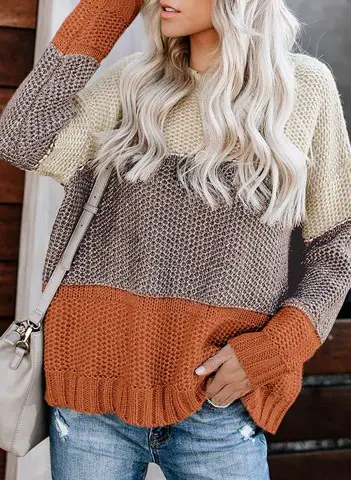 It's a season for sweater weather! Here are some beautiful sweaters that would make a mom look hip whether she's wearing jeans or yoga pants. They come in different colors and have great reviews!
8. Hats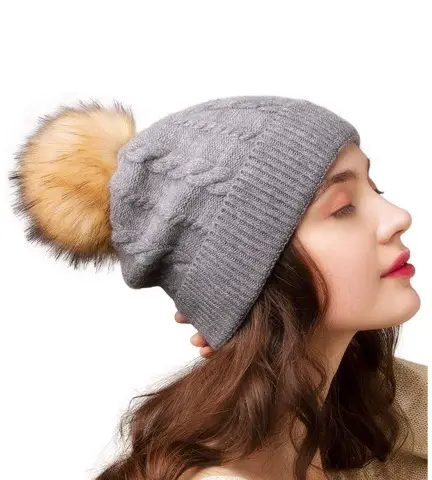 I love this Hat with Faux Fur Pom Pom Hats. If you have a little girl you can even get her this matching Cable Knit Toddler Hat. I got one for my daughter for the holidays and I cannot wait to match her!

Here are so many other hat choices. You can pair the hat gift with these adorable knitted fingerless wool mittens.
9. Audible or Kindle Subscriptions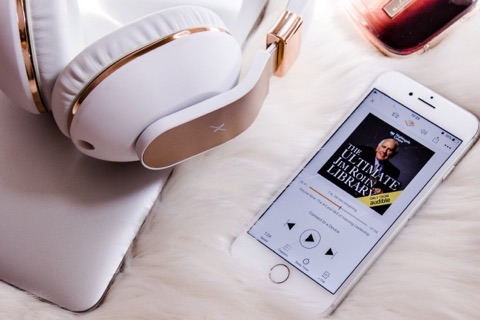 A subscription to Audible would make a great gift for moms with migraine whose busy lifestyle or symptoms prevents them from sitting down and reading a physical book. Audible offers 30 days of membership free to get you started! Then you can decide if you wish to cancel, purchase a monthly subscription or pay for individual audio books. Similarly you can get audio books through Kindle Unlimited. There is also a 30 day trial! However, with Kindle Unlimited you can read e-books which is an extra bonus. Of course, if you or your loved one prefers reading e-books, Kindle Paperwhite is one of the better e-readers for people with migraine. It does not emit blue light, so it does not affect migraine and does not interfere with sleep. Here is a blog with additional tips to make the reading experience with a chronic illness a pleasant one!
I keep hearing the same thing among mom friends, which is that they do not have the time to read books. Even though I love reading I had a difficult time doing so when I had kids. What helped me get back into my reading habit was listening to audio books. I listen to audio books when I do laundry, wash dishes, do some cleaning around the house, or drive.
10. Letter Monogram Necklace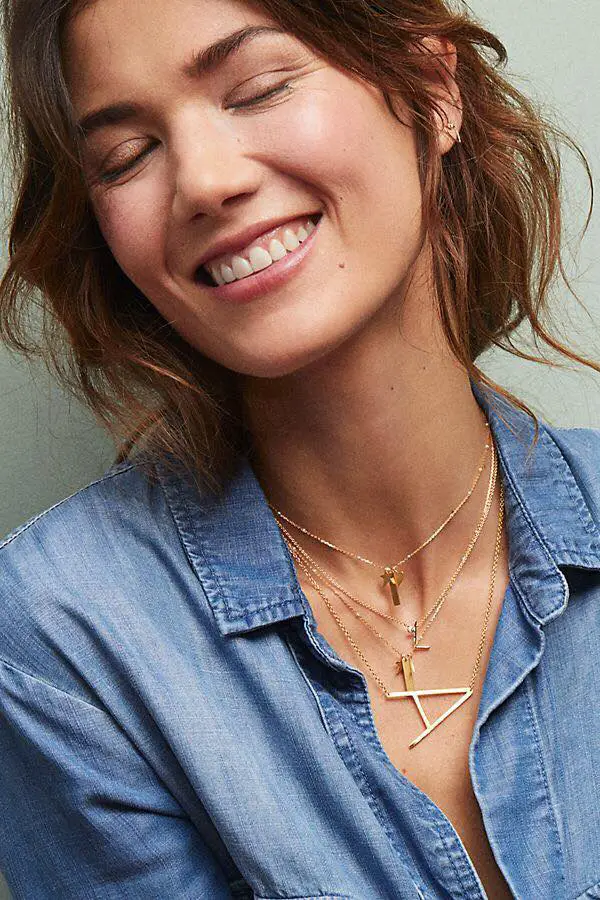 This popular initial necklace is such a fun statement piece! Rachel Hollis wore it on the cover of her recent "Girl, Stop Apologizing" book and it's been sold everywhere! You can also get this type of necklace at Nordstromrack and Anthropologie. I know what I want for my birthday!
What NOT to buy for moms with migraine:
What not to buy for the moms with migraine is probably an even more important topic. Many people with migraine are sensitive to fragrance or have food triggers.
Do not buy:
Candles;
Perfume;
Anything with fragrance;
Food due to food triggers;
For additional ideas, check out our blog for Top 10 Gift Ideas For People With Migraine.