'You really need to see a headache specialist!' If you've had chronic migraine for any length of time, you've heard some version of this. It's a true statement. However, when the number of headache specialists in the United States is a whopping 707 to treat approximately four million chronic migraine patients…scheduling to see one of these specialists can feel like scoring slightly better odds than spotting a unicorn. 
** While Migraine Strong writes about the latest in migraine treatments, this is not medical advice. We are patient educators and all information you read should be discussed with your doctor.
Breaking it down
The reason why we as a community are always talking about headache specialists is because migraine is a significant problem. Let's break down some facts about migraine so we can all be on the same page. According to the World Health Organization:
Migraine is the 3rd most prevalent illness in the world;
12% of the population has migraine – including children;
Migraine is most common between the ages of 25-55;
About 90% of migraine is hereditary;
Migraine is the 6th most disabling illness in the world;
Every 10 seconds, someone in the U.S. visits the emergency room complaining of head pain…1.2 million visits are for acute migraine attacks;
More than 4 million people have chronic daily migraine (at least 15 attacks a month);
More than 90% are unable to work or function during an attack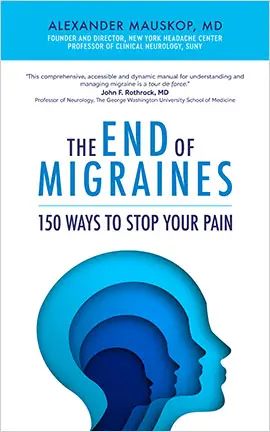 #AD
Headache specialist scarcity
The reality of the situation is there aren't enough headache specialists around to treat all of the chronic migraine patients let alone the 40 million episodic patients. And medical students are receiving minimal training about headache in medical school. This is in spite of one in four patients in a general practitioner's office being seen for headache related issues. 
Realistically, what's a person with migraine to do? We are fortunate to live in a time when we are able to share information around the internet. Excellent information is available online and you can become your own best migraine advocate. 
With education, you can approach your current practitioner or neurologist and partner with them to treat your migraine more comprehensively. Dr. David Dodick, headache specialist at the Mayo Clinic says, 'Migraine patients should demand the care they deserve and take an active role in educating their physicians.' 
1. Partner with your doctor
How do you determine if your doctor is willing to learn about migraine treatments and partner with you? I think the best way is to be direct and ask. If there's a treatment you wish to try or a study you've read, email the doctor through the patient portal. Do this before your appointment to see if they have time to review. Call if you don't have access to a patient portal, to see how to get the information to the doctor. If not, you can try discussing it during the appointment. Understand that they may need time to review the information before making a decision. 
Finding a headache specialist
But, perhaps your current doctor is not interested in learning about migraine and the various treatments available. It may be time to look for another doctor to partner with. The American Migraine Foundation has a search tool on their website to search for doctors with an interest in migraine. When I ran the search for within 100 miles of my home in Northeast OH, I came up with 33 possibilities. While 100 miles might seem like a long way, it could be well worth the travel for an advocate that holds the key to helping you manage your migraine. 
2. Assemble your migraine knowledge
Assuming you have found a doctor to partner with, you might wonder how to find the most accurate information online. It's easy to find information about migraine online. The problem is making sure the information you are locating is accurate and factual. We have a list of resources that is a good place to start. These are trusted websites in the migraine community and will provide you with the latest in migraine research and news. Below, we have assembled some other options for places to get information to build your migraine knowledge. This will allow you to become your own migraine advocate so you can partner with your doctor.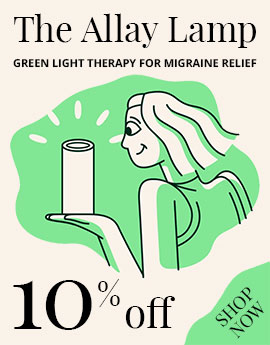 #AD
Options for education
3. Travel to a headache specialist near or far
If you have assembled your knowledge and worked with a local doctor and still haven't been able to make any headway with your migraine, it might be time to consider traveling to see a specialist. 
Consider traveling to see a specialist and bringing back a plan to implement with your local neurologist or general practitioner. Check with your local doctor to ensure that they are on board with a second opinion and willing to work with you on the new strategy.
Find a Headache Specialist or Clinic that will see you online – The Cleveland Clinic has developed an Online Headache Education Program (OHEP). The program offers eight interactive online visits with a PA-C who provides help to improve headache pain and manage triggers. The support is customized and medications can be adjusted. The program requires an evaluation with the Headache and Facial Pain team at Cleveland Clinic's main campus or regional facilities. The service is billable to health insurance and the program costs $49 per session out of pocket. 
Find a headache specialist to see online – There are some specialists that might be willing to see you online after an initial visit. Or provide you with some guidelines that your local doctor can follow. Check your insurance to see how they will cover your trip to a clinic that might be out of your coverage area.
Visit a Headache Center – These centers will offer more options including some inpatient therapies if needed. Some of them will offer migraine specific programs and others will tailor a program specific to you after your evaluation. The Migraine Research Foundation will help you locate a center in the United States
4. Explore online headache medicine options  
There are an increasing number of online options for seeing a doctor that is experienced in headache medicine. These Telehealth companies cater to the episodic and high frequency episodic patient. If insurance is an issue, some offer a monthly plan that is outside of insurance, but very affordable for both consultations and monthly medications. Our review of Cove and the Neura Health App are two examples of options. 
5. Get involved with social media
I have found that many headache specialists are on Twitter and they share lots of information on that forum. While Facebook is the home of support groups, Twitter seems to be the home of migraine advocates. It's easy to follow the leading headache specialists and advocates and keep abreast of the latest news and studies in headache medicine through their tweets. Find Migraine Strong on Twitter and check out who we follow for a good start to locating some of these migraine advocates. 
A place to start
This is by no means a comprehensive list, but merely a place to start. Do you have a favorite migraine information source not included here? Have you successfully partnered with a non headache specialist to successfully manage migraine? We'd love to hear from you. Come join our private Facebook group for more in depth discussions.