There is no question that migraine is a disease that occurs on a spectrum. Some people experience chronic daily symptoms while others get attacks just a few times a year. So each of us experience migraine disease differently. Yet, all of us want to be sure it impacts our life as little as possible.  Learning everything you can about treatment, triggers and managing symptoms can lessen its impact on your life and empower you to take control over your symptoms.  I've compiled a list of books about migraine as educational resources to help you do just that.
If you're experiencing visual symptoms and have trouble reading, consider looking for these migraine book titles in audiobook form. My personal favorite is Audible that I play on my portable Alexa speaker. I love to carry it throughout the house and yard and listen wherever I happen to be hanging out.
Migraine Books About Diet
Heal Your Headache by David Buchholz- Most definitely a favorite in Migraine Strong. This little gem will walk you through a diet that eliminates common migraine triggers for a short period of time. You'll then add them back one at a time to identify your personal food triggers. You'll learn loads about the bucket theory, trigger load and medication overuse headache as well. We only wish Buchholz would release an updated version.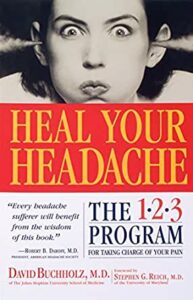 The Dizzy Cook by Alicia Wolf- This one is filled to the brim with easy to prepare head safe recipes based on the Heal Your Headache diet. The author suffers from vestibular migraine herself. In addition to head safe recipes, she tells her personal migraine story and includes loads of tips for managing it. Full disclosure you'll find me (The Dizzy Baker) baking up some yummy treats in a bitty guest section in the back.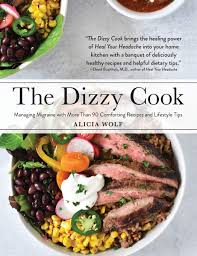 Gotta Headache by Carol Foster- Have you ever wondered about the Charleston migraine diet that's often mentioned in the Migraine Strong facebook group? It comes from the website gottaheadache and this is the book that accompanies it. While it's mostly only found in used versions these days, this diet has helped a lot of people in our group and is deserving of a mention. It's a bit more restrictive than Heal Your Headache and focuses more on the importance of balancing blood sugar levels. If sugar seems to be a trigger for you, this is one to check out. Two additional great books by the same author are Migraine Your Questions Answered by Carol Foster & Anne Macgregor and Overcoming Positional Vertigo by Carol Foster.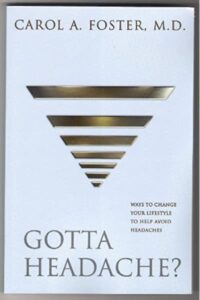 Eat Rich, Live Long: Mastering the Low-Carb & Keto Spectrum for Weight Loss and Longevity by Ivor Cummins & Jeffry Gerber- This is not strictly a book about migraine, it is a book about the ketogenic diet. Keto has been studied to help reduce the frequency and severity of migraine. This book is an excellent introduction to the ketogenic diet including both an overview of the diet, relevant science and some really delicious recipes. Both Danielle and Eileen of the Migraine Strong team have had great success with the diet and you can read Danielle's fantastic article on how to get started and follow up article here on our website.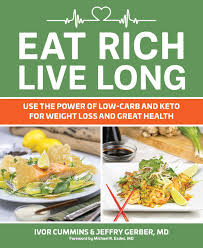 Migraine Books About Supplements
The Magnesium Miracle Discover the Missing Link to Total Health by Carolyn Dean– Written by a naturopathic doctor this book does a great job explaining all things magnesium and covers how it helps those with headache disorders. Our only caution about this one is that her own magnesium product is often nestled throughout the information. The Migraine Strong team has found success using magnesium products by Pure Encapsulations brand. Specifically, magnesium glycinate and threonate CogniMag. And we say it ALL the time with absolutely no affiliation with them. We also enjoy transdermal magnesium like Now brand's magnesium chloride foot soaks. Check out the Migraine Strong supplement dispensary to receive a discount on your supplement purchases.
Hemp for Migraine: How CBD and Endocannabinoids Prevent Migraines by Jeremy Orozco– Written in an easy to read format by a former fireman turned migraine expert this book is informative, well researched and contains compelling personal narrative. While CBD is the main topic of this book, the Keto diet, hydration and the importance of balancing electrolytes is covered as well. The strategies outlined in this book have allowed the author's wife to go without an attack for more than two years.
The Migraine Strong team personally uses CBD products made on an organic farm in Vermont by one of its very own members and fellow migraine sufferer. Check them out on the Primal Botanicals website and get 10% off your purchase with code STRONG10.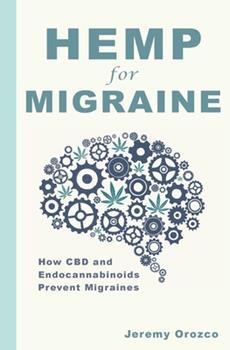 Books About Vestibular Migraine
Victory Over Vestibular Migraine by Doctor Shin Beh– is one of only a handful of neurologists in the US that specializes in vestibular disorders. If you want the most current information on vestibular migraine and its treatment this is the book to choose. Dr. Beh discusses all things vestibular migraine including Supplements, Diet, VRT, Medications, PPPD and so much more. With so little information on vestibular migraine available, this is a must read for everyone diagnosed with the condition.
Mind Over Meniere's: How I Conquered Meniere's Disease and Learned to Thrive by Glenn Schweitzer– Often comorbid with vestibular migraine this is one helpful book that deserves to be on a vestibular migraine book list. There is such a close connection between VM & MD some doctors even have trouble identifying and diagnosing the difference between the two. Take a peek at my recent article discussing more about the connection. The author suffers from Meniere's disease himself and reviews the lifestyle changes that have allowed him to thrive with the disease. You can read my vestibular migraine diagnosis story as well as my Meniere's disease diagnosis story right here on Migraine Strong.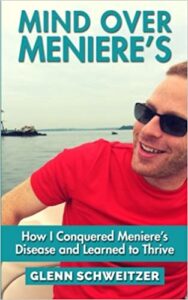 A couple of honorable mentions to look into are Vestibular Migraine: A Comprehensive Patient Guide by Mark Knoblauch. It's written by a patient who describes vestibular migraine in an effort to help other patients understand the disease. He hopes this knowledge will arm patients with information to improve the communication between them and their doctor leading to a more effective treatment plan for controlling symptoms. Finding Balance: Healing from a Decade of Vestibular Disorders by Sue Hickey, is another book written from the patient's perspective. While not directly about vestibular migraine (likely because of its release date), it does outline strategies she used to take control over her vestibular symptoms. If you need someone to empathize with how tough vestibular disorders really are, this one is sure to make you feel less alone.
Books About Migraine
Migraine: Understanding a Common Disorder by Oliver Sacks– Written by the famous NYU neurologist that also wrote The Awakenings which was made into a film that most of us know. Dr. Sacks explains the many manifestations of migraine including aura, hallucinations & Alice in Wonderland Syndrome that so many with vestibular migraine suffer from. Dr. Sacks reviews the many varieties of migraine and doesn't just explain migraine as an illness, but the complicated and complex condition that it truly is.
This book about migraine is often mentioned as a favorite in the migraine community.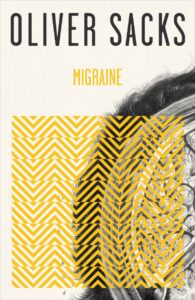 The Migraine Brain: Breakthrough Guide to Fewer Headaches, Better Health by Carolyn Bernstein– A Harvard neurologist and migraine sufferer herself, Dr. Bernstein explains the unique chemical and structural differences in "the migraine brain" and central nervous system that cause the many symptoms associated with migraine. This book is an opportunity to receive an explanation of migraine from a knowledgeable doctor. She also includes a variety of traditional and alternative treatment to consider to help you gain control over your symptoms.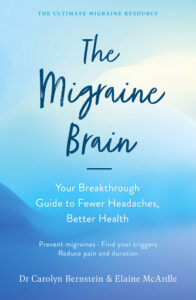 A Brain Wider than the Sky: A Migraine Diary by Andrew Levy– Often considered a woman's disease it's refreshing to read a migraine story told through the voice of a man. Chronic, bedridden and tormented by constant pain and nausea this story speaks the persistent neurological disease we all know too well. Levy explains the inner world of a migraine sufferer and gives a gripping and relatable account of what it's really like to live with migraine disease. This one lets you know you're not alone in our continual search for effective treatments and lifestyle changes.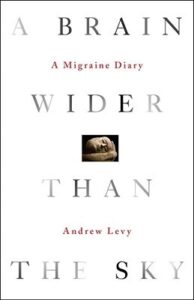 The Migraine World Summit– While it's not a book, this is the very best information you will find in one place about migraine disease. I learn something new every single year from the amazing experts they feature. In addition to the wide variety of topics they cover each year, their trigger guides, supplement guide and treatment directory are amazing resources! Here's my review of a past summit to give you a better idea of what to expect. If you choose only one thing from this list of educational resources, choose this!
Migraine Books that Promote Mental Wellness
Living Well with Migraine Disease: What your Doctor Doesn't Tell You Teri Robert– This one is written from the perspective of someone who suffers from migraine disease herself. Teri shares upbeat and intelligent strategies to help identify various types of headaches and ideas for long term relief. She shares traditional as well as alternative therapies and explains how to find a knowledgeable practitioner and support. This book is filled with the compassion that always seeps from Teri and leaves the reader feeling empowered to take control.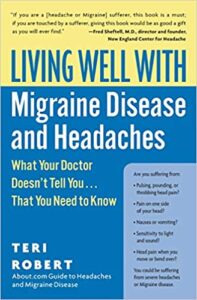 The Feeling Good Handbook by Dr. David Burns– An oldie but goodie, this guide for mental wellness shares drug free techniques and step by step exercises that teach coping skills for those suffering with depression and anxiety. Both often accompany migraine and other chronic illness. If you enjoy and find success with cognitive behavioral therapy this is an excellent book to purchase alongside it. It does require lots of involvement so be ready to dig in and do some work.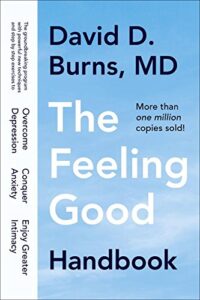 Migraine Journal– One of the first things our doctors ask us to do is to track our attacks. But, because migraine hurts it's often difficult to remember what works, what doesn't and even what came before to possibly trigger our attacks. Documenting attacks has the potential to help you recognize patterns that may be missed allowing better discussion on severity, intensity and frequency of attacks with your doctor. It will easily help you rule out treatments that are not working and those that are showing progress and success. Understanding our attacks will lead to better management of them.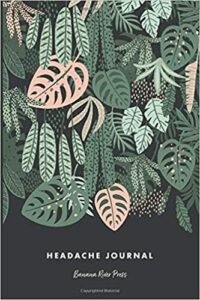 Reading Accessories
There is nothing like snuggling up with the coziest faux fur blanket and warm cup of tea while reading. If you've never felt one of these blankets, you absolutely HAVE to. It's not just great for reading comfort either. I swear it's one of my favorite migraine treatments. It's so soft and soothing, it helps relieve my anxiety during attacks. (The photo below is from Pottery Barn). Here are my two favorite teas as well. I have difficulty with tea leaves triggering symptoms so I stick with herbal ginger and peppermint tea. Right now I'm obsessed with Porter brand mugs. They're ceramic wrapped in silicone with a BPA free lid. The colors are so soft and pretty and their water bottles are amazing as well.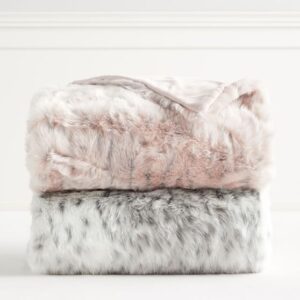 Educating yourself about migraine disease is so empowering. It often motivates us to go all in trying new treatments to minimize our attacks. Keep in mind when considering new treatment strategies it's important to rein ideas in and go with just one at a time. For instance, we don't want you to buy all of the migraine diet books above and try the Charleston, Heal Your Headache and Keto diets all together. That's just not healthy for anyone and can lead to disordered eating habits. Choose just one that seems to be the best fit for you and give it a go.
I'd love to hear about your favorite migraine book recommendations in comments.