This post may contain affiliate links. Migraine Strong, as an Amazon Affiliate, makes a small percentage from qualified sales made through affiliate links at no cost to you.
Access to a headache specialist or a doctor trained specifically to treat headache disorders can be hard to find. Several states have no headache specialists and others have only one. For people with migraine and other headache disorders in these states, significant travel as well as insurance battles have to ensue before seeing someone that can help manage their symptoms. What if we had access to migraine treatment online?
Good news! Times are changing. You can now have access to a board certified headache specialist or neurologist (trained in headache protocol) from the comfort of your home. It's hard to believe, but it's true. One of the best things that has come out of the pandemic for all of us is access to some of the best specialists for our migraine and headache needs.
This new service, called Neura Health, is an effort to provide patients (ages 14 and up) with chronic headache and migraine access to quality care. Without having to travel long distances or wait months for an appointment.
**While Migraine Strong writes about the latest in migraine treatments, this is not medical advice. We are patient educators and all information you read should be discussed with your doctor.
What does Neura provide?
Downloading the app for iPhone or Android is the first simple step. The first week is $1.00. Yes, $1.00. Subsequent weeks are $7.00, billed monthly ($28 per month). For this fee you get:
Regular video visits with your neurologist, plus 24/7 access to unlimited in-app messaging with your neurologist.
Full-featured tracker to record your headaches and migraines, medications or lifestyle changes.
Access to unique insights related to your triggers, medications and forms of relief.
Content and best practices to learn about and manage your headaches, posted regularly by our neurologists, all accessible from our app.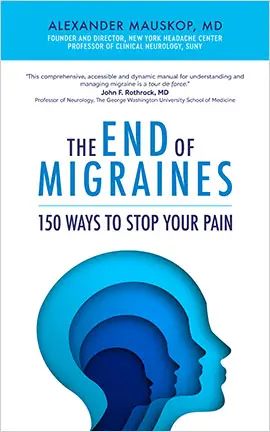 #AD
While the doctors can provide 'educational appointments' with everyone in the US, they can't specifically prescribe medications in all of the states yet (currently in FL, CA, NY and OH). The upcoming states that are in process over the next few months are PA, TX, and IL. For all other states, after the appointment, the doctor will reach out directly to the patient's existing primary health, neurologist or other doctor to communicate their prescription recommendations and ask if they might be willing to prescribe these for the patient.
Neura is working on providing direct prescribing to all the states. In the meantime, their online headache specialists are happy to provide their written recommendations to your current doctor. This is a real benefit for those who don't have access to a headache specialist. Recommendations can be used for additional guidance to assist working with their doctor.
We spoke with Dr. Thomas Berk, a New York City headache specialist and a Clinical Assistant Professor at the Department of Neurology at NYU Grossman School of Medicine. He is the medical director of Neura Health and wanted to introduce us to the new service. After talking with him, we were convinced it was a good option for many in our community who don't have access to a headache specialist.
My experience with Neura migraine treatment online
I decided to sign up for a trial to test it for our community. We were not compensated for this review. We just think it's a great opportunity for the community to explore.
Signing up for the Neura app
I downloaded the app on my phone with no difficulty. Once the initial information is filled out (email, password, name, birthday, payment option etc.) you will be presented with the other necessary paperwork. This includes a patient intake form, patient health questionnaire and a Migraine Disability Assessment (MIDAS).
All of these forms provide your care team with your migraine and health history. This took me about 45 minutes or so to fill out. I have a somewhat complicated or detailed medical history and I wanted to make sure I filled it out accurately. You can use a 'long press' (on your phone screen) on the forms in the app. You can then email a link in case you want to fill out the forms on a computer or tablet.
Who is on your migraine treatment online team?
Doctor – Headache specialist or neurologist trained in headache protocol.
Care Concierge – Social workers who can forward medical questions to the doctors and get you answers 24/7. They help with insurance, scheduling testing, getting answers to medical questions and passing information to your current doctor if new medications or testing is recommended. My care concierge was very supportive and prompt with replies.
A doctor and a care concierge will be assigned to you when you enter your information on the app. The care concierge will send you a message which shows up under the Get Care button on the bottom of the screen. I recommend having notifications turned on so that you don't miss a message from your care concierge or your doctor.
Testing the online migraine treatment service
After finishing my paperwork, I requested an appointment with my new headache specialist. I was offered several options during the following couple of days. I was really impressed with how quickly I was scheduled with the doctor. No long waits and I was asked to set aside an hour for the first appointment. Nice!
Neura Health sent me a Zoom link to meet with my headache specialist. We met and he took a detailed history covering my migraine journey, previous treatments and my medical history. It was very thorough and I felt heard. I received suggestions that I could implement and he offered to send the information to my current headache specialist.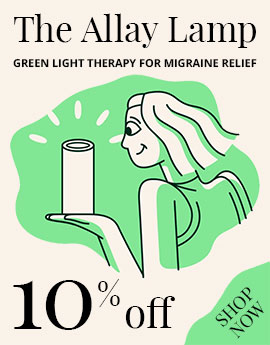 #AD
My Evaluation
All in all, I was super impressed with Neura Health. The appointment didn't feel any different than going to my current headache specialist (who I think is rather awesome). I would definitely use this app on a regular basis if I decided to change from my current doctor. It is super convenient and having the expertise at my fingertips is completely worth it. You can message with the care team 24/7 which provides incredible access to care.
Many in our community have to travel long distances to see a specialist or wait for months to be seen. This was quick, efficient, intuitive and responsive. The care concierge responded promptly to my questions and the doctor was on time, extremely knowledgeable and prepared.
Other questions that I asked
Do you treat chronic migraine/headache patients? Yes. This service was specifically designed to treat the chronic headache patient and they can help with rebound (medication overuse headache) as well.
Do you treat patients with vestibular migraine? Yes, The doctors are trained to treat vestibular migraine.
How much is it to schedule an appointment with the doctor? The doctor appointments are included in the cost of the service. The first week is just $1 to try it and $7 for subsequent weeks, billed monthly. You can receive 24/7 access to care. I see my current headache specialist every 3 months for an appointment, more frequently if there are any medication changes. With a monthly cost of $28, Neura Health is very affordable especially if you are looking for expert migraine care.
Having access to a knowledgable headache specialist can be the key to getting control of migraine. Neura Health is leveling the playing field for those with complicated migraine and providing the access to expert care. We'd love to hear about your experiences with Neura Health!
Amazon and the Amazon logo are trademarks of Amazon.com, Inc, or its affiliates.