The holiday season is in full swing and we, and our migraine, will be heading out to family and office parties in the coming days and weeks. What is the best way to navigate a party where you don't have any control over the food or drink? Safest cocktails or mocktails to order? What food should you look for in a buffet? What do you do at an office pot luck? Here are some of our best tips for how to survive the holiday party season.
** While Migraine Strong writes about the latest in migraine treatments, this is not medical advice. We are patient educators and all information you read should be discussed with your doctor.
The Cocktail/Mocktail
The Mocktail has become quite the rage over the past couple of years. You can find all sorts of recipes for them online. This is a great one from The Dizzy Cook for a Pear Mojito Mocktail. Yum! But assume you are at a party and those ingredients aren't available. What are some options if you want something festive but are trying to avoid alcohol? Tonic/soda/sparkling water with cranberry juice or grenadine and cherries is a delicious, festive looking drink. This can also be made with some vodka for an actual cocktail. I always think of this as an adult version of the Shirley Temple. You can also ask for ginger ale to be poured into a champagne flute for a festive look without any alcohol. If you are looking for the most migraine friendly alcohol choices try vodka, clear tequila and white wines that are not too sweet. All of these are available at most parties.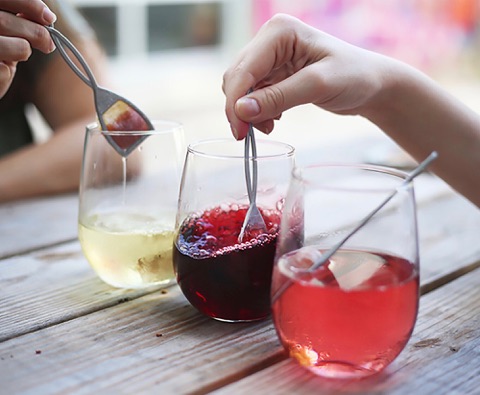 In the last year, we have discovered The Wand by PureWine. This has enabled us to once again enjoy wine without having the inevitable migraine attack. How is this sorcery possible, you ask? The Wand filters out sulfites and histamines in wine which are its biggest triggers of migraine attacks. I actively swirl The Wand in the glass of wine for approximately 8 minutes (the package says 3), and it removes 95% of the sulfites and histamines. Bingo! Now when I go to holiday parties, I can take along one of the wands and enjoy a glass of wine as well, with no migraine attack. And they are a conversation starter as well!! Use the code migrainestrong to get a 15% discount at PureWine. You can read more about PureWine products in this blog.
The Buffet
Many times we go to a party with a buffet and immediately focus on all of the food that we KNOW we can't have. And there is usually quite a bit that will likely not be very head friendly. I generally look for simple items like vegetables that are grilled, steamed or on veggie tray. Grilled meats, green leafy salads, fruit, roasted potatoes, fries, rolls etc. Another option is to eat a little something before you go so that you aren't starving. Especially if you are concerned there won't be anything there that is head friendly. You don't want to be so starving that you end up eating anything and everything to stave off an attack caused by hunger.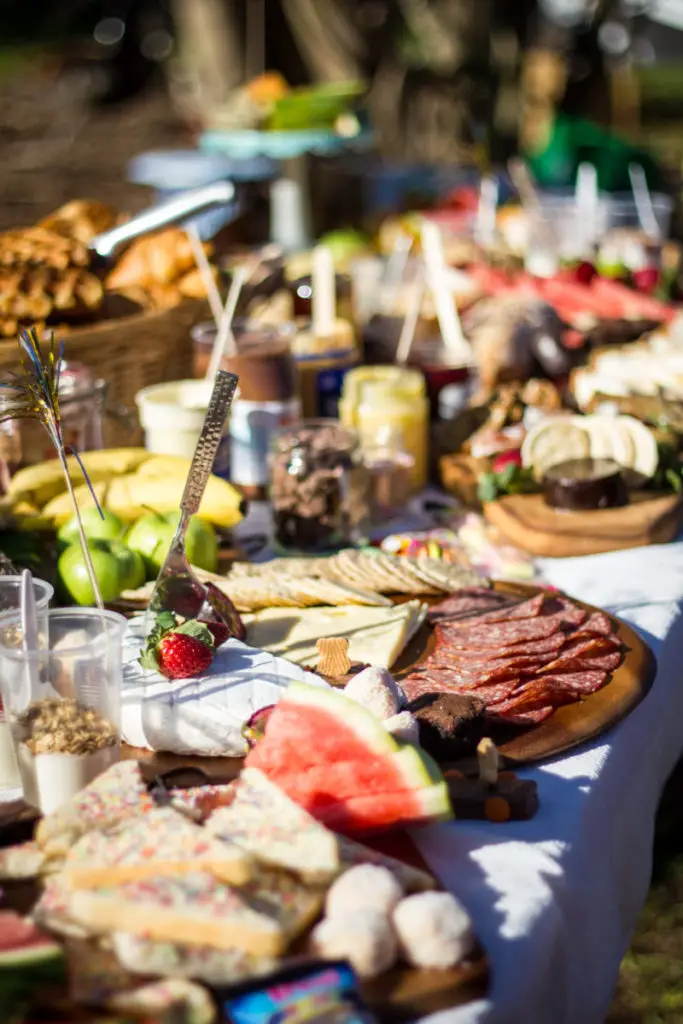 Packing a snack in your purse or jacket pocket is always an option. Think Nature Valley Oats and Honey granola bar or even a small bag of crackers. Many companies are now more aware of food restrictions so they may offer the option of calling the catering company and asking for a simple grilled chicken breast and steamed veggies, if asked. Be proactive and approach the organizer about this option.
The Family/Friend Party
Do you ever have pressure from family and friends to just have one of these special treats that they made? I mean, how can just one chocolate chip cookie or sausage filled mushroom cap really trigger a migraine attack?! Come on!! Just have one and make grandma HAPPY!! Ok…be strong!! These are the hardest ones because we love the foods that these well meaning friends and relatives are pushing on us. You have two options. Be firm and explain that you just have to do this for your own health and you KNOW they want you to be well for the holiday OR take the item and eat it (if you feel lucky) or toss it when they aren't looking. (No judgies here. We understand. Family is complicated.)
The reality is that having the one thing that you really want to have is ok…if YOU really want to have it. Don't let other people guilt you into eating food you don't really want. Eating a cookie today will not make you have to restart your elimination diet from scratch tomorrow. Will you get an attack? Maybe. Maybe not. The fun from these parties and enjoying the family and friends might be enough to be the buffer you need to not trigger a migraine attack. Maybe your bucket is low enough to enjoy it with no repercussions. Only you can make that judgment and no one should put pressure on you one way or the other. You are the one working your Treatment Pie and you'll decide what you are going to do. Period. 
Office Pot Luck
The best line of defense is to take something that you know is completely head friendly. If nothing else, just eat what you brought and have another snack at your desk. If people ask why aren't you eating the food, you can decide what you want to say…some say they have allergies or a complicated diet. It all depends on what you want your fellow office mates to know. If your office is taking the staff to a restaurant, you can post the menu in our Private Facebook Group and we can help you figure out what to eat. 
Eating at a restaurant can be a bit challenging, but there are some stand-by's that can get you through. A plain burger, steak, or piece of fish with some salted fries, steamed veggies, baked potato with real butter or a side salad with olive oil and salt and pepper is usually available at most restaurants. Some pasta dishes with fresh veggies, like a primavera would be great too, just skip the cheese on top. 
Emergency Kit
The well stocked emergency kit can come in handy at these parties especially if you need to treat a migraine attack. You never know when you're going to come into contact with a loud band, DJ or stereo. The occasional disco ball or flashing lights have been known to appear unexpectedly as well. A pair of Migraine Shields migraine glasses can help to manage these lights as well as lights from fluorescents or devices (use code MIGRAINESTRONG to get 20% 0ff). Also make sure to have some good ear plugs for filtering out the noise. You'll still be able to hear your friends talking which is the benefit of using these ear plugs. No matter how much yelling is going on, your ears and head will be protected. Having ALL the things that you might need should an attack present itself is a good idea as well.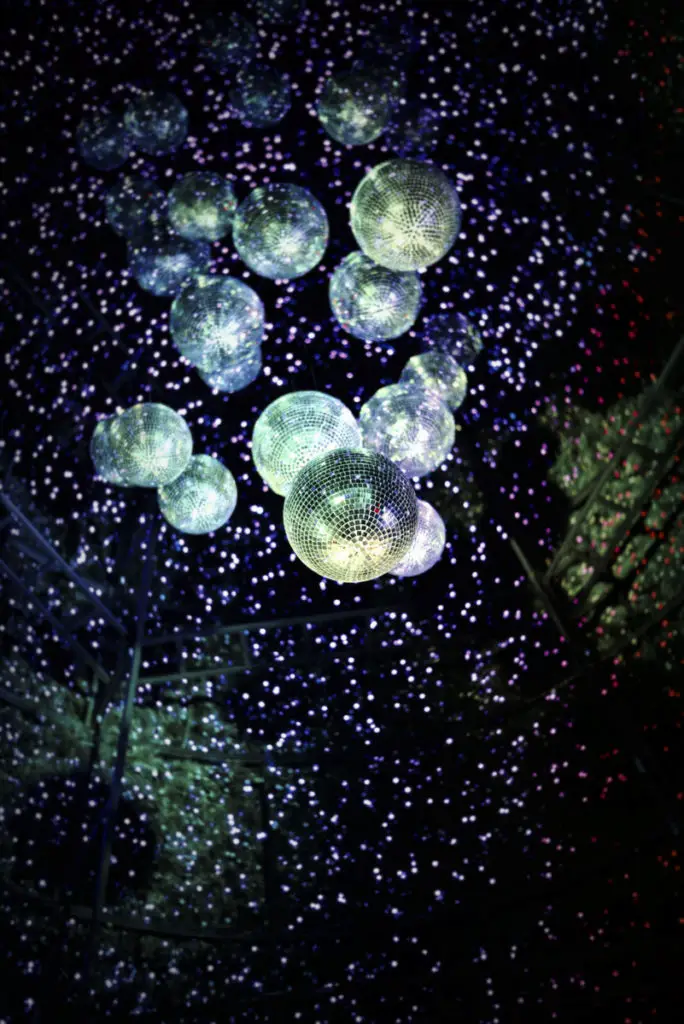 Hydrate, Hydrate, Hydrate
I know. You hear this all the time. It's still true. Drink lots of water especially if you are consuming alcohol and potentially suspect food. This is just one way to make sure your bucket is less full before you even arrive at the party. Dehydration is one thing you can check off the list of possible triggers by taking care of it up front. The Institute of Medicine (IOM) recommends 74 ounces per day for women and 101 ounces per day for men. If you aim for those numbers, then you should be in good shape on your way to the party. 
If you have a party coming up and need some assistance navigating it, drop by our Private Facebook Group and post a question. We love to chat about parties or hear about your latest success!