This post may contain affiliate links. Migraine Strong, as an Amazon Affiliate, makes a small percentage from qualified sales made through affiliate links at no cost to you.
What a difficult few weeks it has been. It's hard enough to manage migraine disease during normal life, but adding in quarantines, worrying about the health of family and friends, and having to disinfect every little thing that comes into our house is just so incredibly difficult.
For me, staying at home isn't much of a change. I work from home and most of my job is already done online or in the kitchen. But even I am getting restless not being able to see my friends and especially my mom and dad. Overall I hadn't had many challenges adjusting, except for having to cut back massively on my grocery store runs (hey, as a food blogger, this is tough to do!). But one night last week, I woke up to my dog hardly being able to walk. 
She's 10 years old now, but I adopted her a few months after I graduated from college. I knew she was mine because she was found in a small cove behind the performing arts center during The Nutcracker. That year, there was a horrible ice storm that hit the southern states and she was practically a ball of ice – just a few months old all by herself. My girl has gotten me through cheating boyfriends, heartbreak, job loss, and even chronic vestibular migraine. Since I don't have children of my own, she's my whole world! Immediately, I panicked because previously when this happened, her back legs became paralyzed and we had to rush her into emergency surgery. So at 4am I drove to the nearest pet ER and waited in the cold, dark parking lot for hours, hoping for good news. This time, I couldn't be there to hold her and tell her it would all be ok. 
Headline Stress Disorder
My sweet pup is already on the mend (and on strict crate rest), but my heart and head are still recovering. During this time, I feel like a stressful event was amplified by 1000x just because of the current state of the world. My breathing is more light and quick, which always means my head gets a little more dizzy. 
All I want to do is google symptoms, check the news, and wonder what the next day will bring, but I know that doing those things will only bring on more anxiety. There's even a term for it called "Headline Stress Disorder", coined by Steven Stosny, PhD. He found his clients were triggered with intense feelings of worry and stress when watching a continuous news cycle with difficult topics, particularly with females.

Apparently studies have also shown that women remember negative news for longer periods of time than men. It's a tough line to follow because we all want to stay informed, but also know there's a level of self-preservation we need to maintain for our health. 
So what can we do to help ourselves? Here a few things I've been trying that seem to help lately. 
Taking a Break from The News
Lately I've been limiting myself to following one really good reporter in the Dallas-area. I'll keep up with her Instagram stories, which just give me the highlights (and some good news in between). Other than that, I'm limiting myself to what I watch.
I feel like everyone is out walking right now or putting together puzzles, but we've also joined in on FaceTime "happy hour" with our family and friends. 
A few things I'm loving at home:
Old episodes of Gossip Girl on Netflix
Ticket to Ride (board game)
Patio Gin and Tonics for happy hour (you can use non-alcoholic Seedlip)
Watching the Avengers movies (in the proper order)
Writing letters to my grandma
Waiting for the SkinCeuticals sale on Dermstore (this weekend!)
Testing out new hair products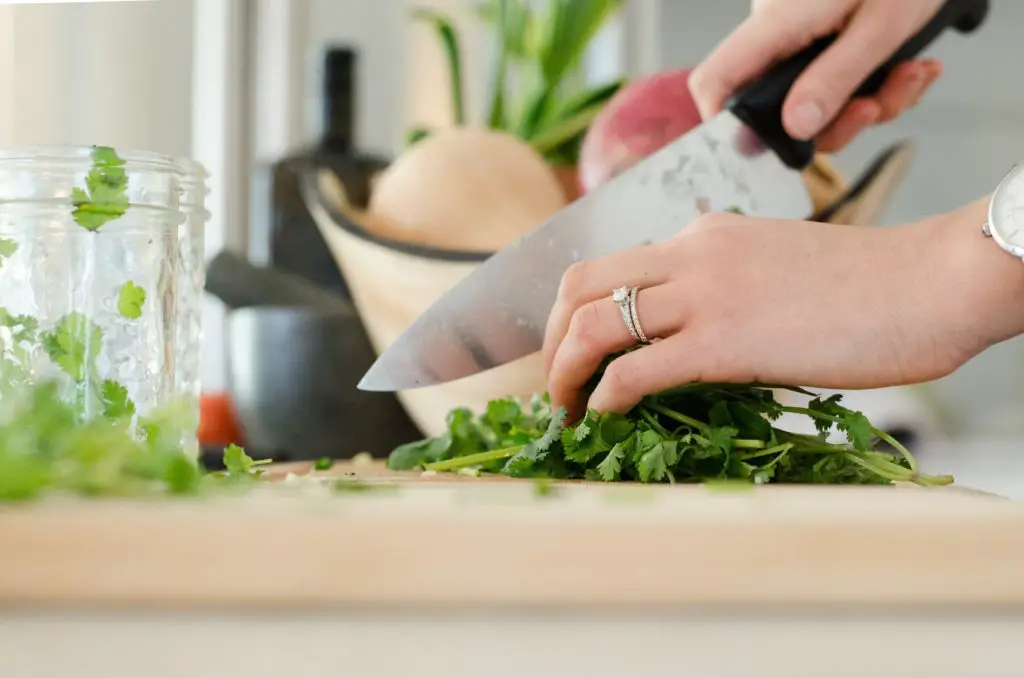 Quarantine Cooking
While cooking can sometimes be stressful, having a little more time at home to figure out meal plans and recipes for the upcoming week can be helpful. I encourage you to mix up your usual routine with something you haven't made before – perhaps that's fish, a new cookie recipe, or even clams!
One of my favorites lately is roasted chicken because my grocery stores have been low on rotisserie chickens. The meat I can use throughout the week in soups and sandwiches, while the leftovers I use for stock.
Currently in our Migraine Strong Support Group, we have a cookbook club for The Dizzy Cook this month where people are posting what they cook. Grab your book and come join us!
Exercise and Endorphins
Did you know a 2011 study showed that exercising for 40 minutes a day for 3x a week was shown to be as effective as daily topiramate use and a relaxation program? Isn't that crazy?!
When you exercise, your body naturally releases endorphins, which reduce pain receptors in the brain and give you a positive, euphoric feeling. Now, I'm pretty sure I personally don't get that euphoria when I run, BUT there are other classes I love to take that give me a good high.
Support Local If You Can
Obviously there are tons of free videos online, but right now local studios could really use your help. If you're financially able, I encourage you to check out their online programs to see if you can support them while they have to be shut down.
A few of my favorites in Dallas are The Ballet Burn (which offers free online classes Monday and Saturday), Class Studios, and Session Pilates. 
If that's not an option for you, or you find classes too difficult, check out Emily from Movement with Migraine, who shares easy yoga practices and workouts on her page.
CBT & Binaural Beats
Cognitive behavioral therapy is really important for managing anxiety and migraine, and now is the perfect time to get into it. Apps like Curable can be a great way to focus on mindfulness and neuroplasticity, while the Calm app gives great meditations and relaxing stories.
Binaural beats is something I have been turning to often these past few weeks, whether working on the computer or just stretching and doing some restorative yoga poses. 
You've probably heard binaural beats in a yoga class before, but basically different frequencies of tone enter each ear to sync your brain into a specific state. Different frequencies have different brainwave states. Delta is good for deep sleep, pain relief, and healing while Theta promotes meditation and creativity, as well as deep relaxation. 
You can find many playlists on Spotify! 
Finding a Connection Online
When you feel up for it or need a boost of the spirits, have a quick chat with friends and family over FaceTime, Skype, or WhatsApp. Just seeing each other's faces and laughing over everyone being in their pajamas at 2pm is enough to brighten your day.
We've been doing little online "happy hours" with our family where everyone grabs a mocktail or drink and chats about their week. I actually think we talk more now that we're all in insolation. At least we're all in isolation TOGETHER!
There are also many online support groups that offer video chats, so if you need help finding one, just let us know.
More Anxiety and Migraine Tips
Here are a few more tips on managing anxiety and migraine. If you find yourself not feeling well during this time, here are some tips for managing the cold and flu with migraine disorders.
I hope this gives you some new options to try and helps to relieve a little bit of the anxiety we face as people with migraine disorders.
Amazon and the Amazon logo are trademarks of Amazon.com, Inc, or its affiliates.