This post may contain affiliate links. Migraine Strong, as an Amazon Affiliate, makes a small percentage from qualified sales made through affiliate links at no cost to you.
For many of us, in a pre-coronavirus world, it was a challenge to balance family time with home, jobs, school, and extra curricular activities. It was always something we had to find the time for in our busy life.
One month ago, as the coronavirus announced its presence, the world changed. At first, everything felt chaotic, scary, and overwhelming as we tried to comprehend what was happening. What does it mean? Will my family be safe? Will our jobs be safe? Then schools closed, my husband started working from home, and there was no toilet paper to be found.
It appeared as if the world had paused and the time stood still. There are no more chaotic mornings as I rush the kids out the door with their lunches. I no longer race to work right after dropping the kids at school. There are no more dance classes or gymnastics. Instead, the kids and I have "school time" and "craft time" while my husband works from home. I do my best not to walk naked past his Zoom chat when he works. I squeeze in work hours myself. He makes dinner for us while I read to the kids. It's not perfect, but it's what works for us. We take the kids biking, we play in the backyard, we plan to start a vegetable garden once it finally stops snowing – in April. We go on walks, conduct science experiments, and play family games. The next day, we wake up and do it all over again because the world has paused and time stands still.
Slow Down
I am the first to admit that the state of the world is causing me anxiety and stress which is affecting my head and body. My migraine attacks have increased and my fibromyalgia symptoms worsened. I worry about my family. I worry about my 90 year old grandma and my father who is still working. I worry about my newborn niece. I worry about everyone's job security. I worry about every healthcare worker I know and those I don't know because they are putting their lives at risk while I stay home. I worry about sending my son to kindergarten in the Fall. I worry I will not be able to get my next migraine treatment and my condition will worsen even more. Although we have plenty of toilet paper, I do worry about running out of paper towels. (By the way, here are some techniques to alleviate stress and anxiety associated with the pandemic).
However, I also realize that many of us are given a once in a lifetime opportunity to slow down. We are given a chance to spend time with our immediate families. We are given an opportunity to make long lasting memories. Here we are being handed family time.
10 Ideas for Family Time During Quarantine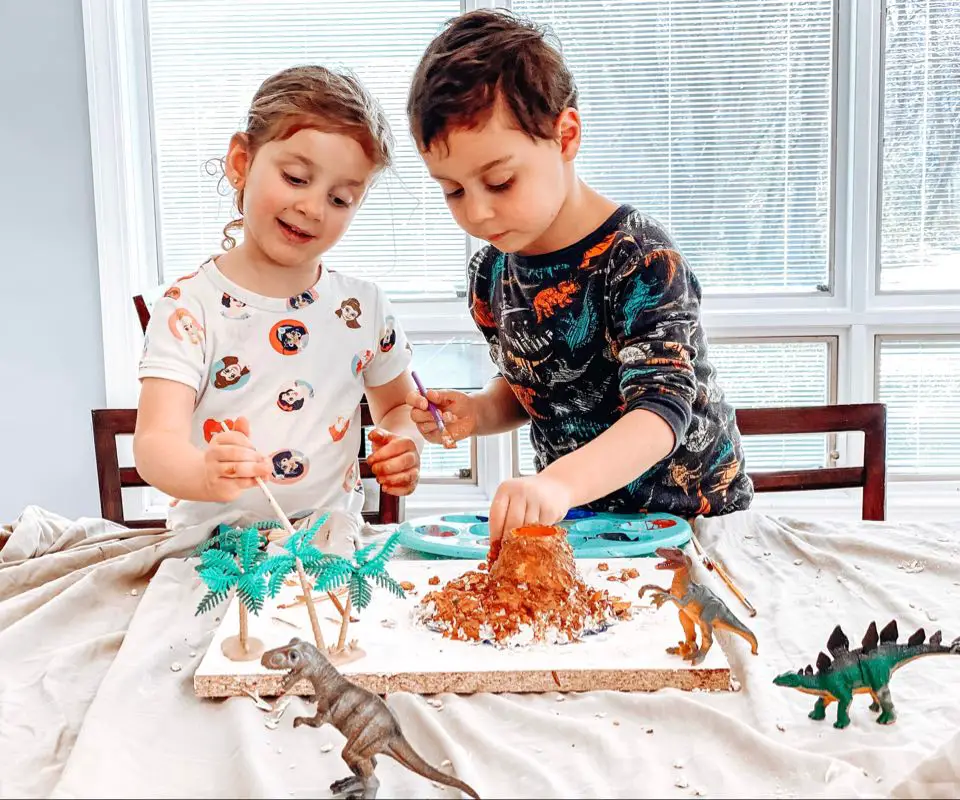 Gardening – what a great time to start a vegetable garden! This will be our first year and the kids are excited. We will be planting tomatoes, snap peas, cucumbers, lettuce, carrots, and cilantro. (Yes, I am planting cilantro so that I can have constant access to the main ingredient to "The Sauce" by The Dizzy Cook).

Board games – no matter the age of your kids, there's a board game for your family! From Candy Land to Monopoly the choices are almost unlimited. Some of our favorites with the kids (who are 4 and 5) are Disney's Eye Found It, The Sneaky, Snacky Squirrel, and The Ladybug Game. If you want to throw some math into the mix, check out this Sum Swamp game where my kids are learning without even knowing.

Coloring – the great thing about coloring is that the kids and I can all color together. While they color their recently favorite Crayola Color Wonder with invisible markers (always a plus), I color my adult coloring book. My husband does not participate in this activity but the kids love showing off their art to him!

Go on a walk – we have been taking walks around the neighborhood or a nearby park. We write messages with chalk on our walks. We play "I spy" while we walk. We bring a magnifying glass and binoculars to explore. We abide by social distance rules. We spend time in nature.

Exercise together – On our walks, I've noticed some families biking together. Their kids are older than ours and it looks like such a fun activity to do together. You can also go jogging, speed walking, do yoga at home, and play catch outside. The most important thing is to get moving.

Do crafts/experiments – We have been doing crafts and experiments which I find through my local MOMS Club or Pinterest! If you search Pinterest, you will find many activities to try during this challenging time. You can also follow my Instagram account where I share our journey! One of the kids' favorite experiments during the quarantine was building a volcano. We used a pill bottle and covered it with plaster of Paris to form the volcano. Once it hardened the kids painted it. They filled it with baking soda and food coloring. Once they poured vinegar inside, the volcano "erupted" which made the kids so happy. It provided a lot of play time afterwards when they used their dinosaurs and a lot of imagination.

Baking – My kids love baking. It is usually an activity we reserve for special occasions because baking with two kids gets messy and time consuming. But during quarantine the time stands still and cookies are delicious. This is another activity my husband does not partake in. However he enjoys the desserts the kids and I make. Our favorite treats to bake are sugar cookies and cinnamon muffins. We recommend you try the dizzy baker, Jennifer Bragdon's recipe for sugar cookies.

Sit down for dinner – Eating dinner together offers a great opportunity to talk to your family. We love going around the table and sharing what we are grateful for or what was the best part of our day.

Movie Night – I do not know how many times my kids can possibly watch Frozen II but I can tell you it is more than 6! Thank you, Disney+. In this amazing sequel, I repeatedly watch Elsa plunge into the unknown with her family and it gives me a little bit confidence and strength.

Card games – How about a card game of UNO? Go Fish? and my family's all time favorite Disney's Eye Found It Card Game. We are Disney fans if you haven't guessed by now.
Essential Workers
I recognize how lucky and privileged my family is to be home together during this scary time. I am grateful for it every day. Even when I am having a migraine attack, I am safely cuddling with my children under a blanket while watching a movie or watching them engage in quiet activities which we picked out earlier. Here is a list of quiet activities for kids which they can play on their own.
My heart aches for families with essential workers who cannot do the same. I am completely aware that the only reason my family is able to stay home is because these brave men and women are fighting for our lives on the front lines. We support them and are doing all we can to flatten the curve. We wash our hands, wear masks, and stay home so they can better protect us. I urge you all to do the same, and while you are at it, use this opportunity to make memories with your loved ones. Use some of these ideas to make your family time silly, special and memorable.
Life After The Quarantine
For a long time, we will refer to life as "before" and "after" the coronavirus quarantine. I hope that as we begin to reintegrate back into the society, we will take some things with us that we learned during the quarantine. I hope we will wear masks to protect each other from the virus until there is a successful vaccine and treatment. I hope we continue to practice proper hygiene by washing our hands thoroughly and often. And I hope that we do our best to slow down and prioritize family time.
Soon the world will press play again, and life will start moving forward. I wish that the happy memories that we make during the quarantine will stay with us and our families forever. And if you haven't made enough memories, there is still time! My family is starting our vegetable garden tomorrow once the snow melts.
Follow our journey on Instagram and say hi!
Amazon and the Amazon logo are trademarks of Amazon.com, Inc, or its affiliates.